Irish Oxygen has developed and adopted an Integrated quality - system, so as to ensure coverage of all of its activities, eliminating pointless duplication and placing the focus on the importance of synergies. Our Quality Management system is accredited to ISO 9001-2015 and we also hold a Good Distribution License (GDP) for our medical gases distribution activities.
Health and safety
Safeguarding the health and safety of workers is a basic essential value for us. It is based on an ethical vision of work that guides our everyday activities in Irish Oxygen.
Reaching the "Zero accident" target is a goal that we set ourselves each year, thanks to the commitment of all workers. 

Attention to safety is extended to our customers, through an analysis of the risks during all phases of the life-cycle of our products and services: from their design to their production, sale, use and disposal.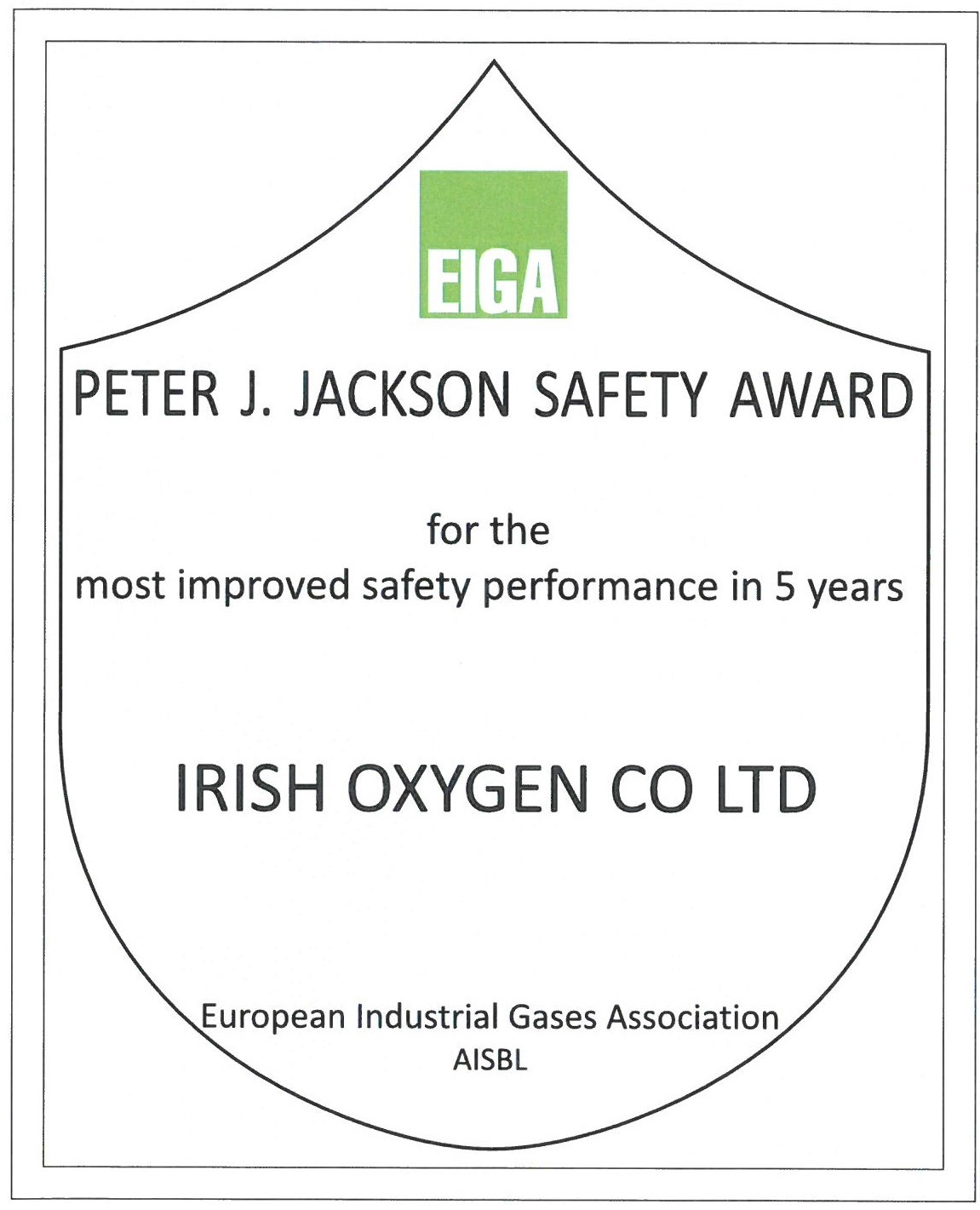 Quality Standards
Since it's formation in 1949 Irish Oxygen has pursed and implemented the highest quality standards, and has continually "set the bar" for quality within the Compressed Gas Industry.
In 1994 Irish Oxygen was one of the first small companies in Ireland to achieve ISO 9000 Quality Standard accreditation. Irish Oxygen has consistently held these standards since 1994.
Irish Oxygen has received the "Peter Jackson Award" from EIGA for having the best Safety Standards in Europe.

In 2018 Irish Oxygen was awarded a GDP Licence (Good Distribution Licence) by HPRA, which is the standard that a wholesale distributor must meet to ensure that the quality and integrity of medicines is maintained throughout the supply chain.